Publish report
When the report is created, the report still belongs to the unpublished state. In order to see the related report in the report column, the report needs to be published. The release is divided into two types, the release template and the release report page.
1. Publish report template
By default, a newly created report template is still a semi-finished product in the configuration phase. At this time, it should not be published to the online. When the template developer thinks that the template has been configured well, it can be published to the line through the template publishing function. Go up. It should be noted that if the template is published, all report pages under the template will also be cascading

There are two options when publishing a template
Whether to expose the template: Select Yes, the template will go to the report store and anyone can install it. Choose No, just use it yourself
Whether to expose the instance: Select Yes, all users can view the report through the URL. If you choose No, you need to obtain an authorization to view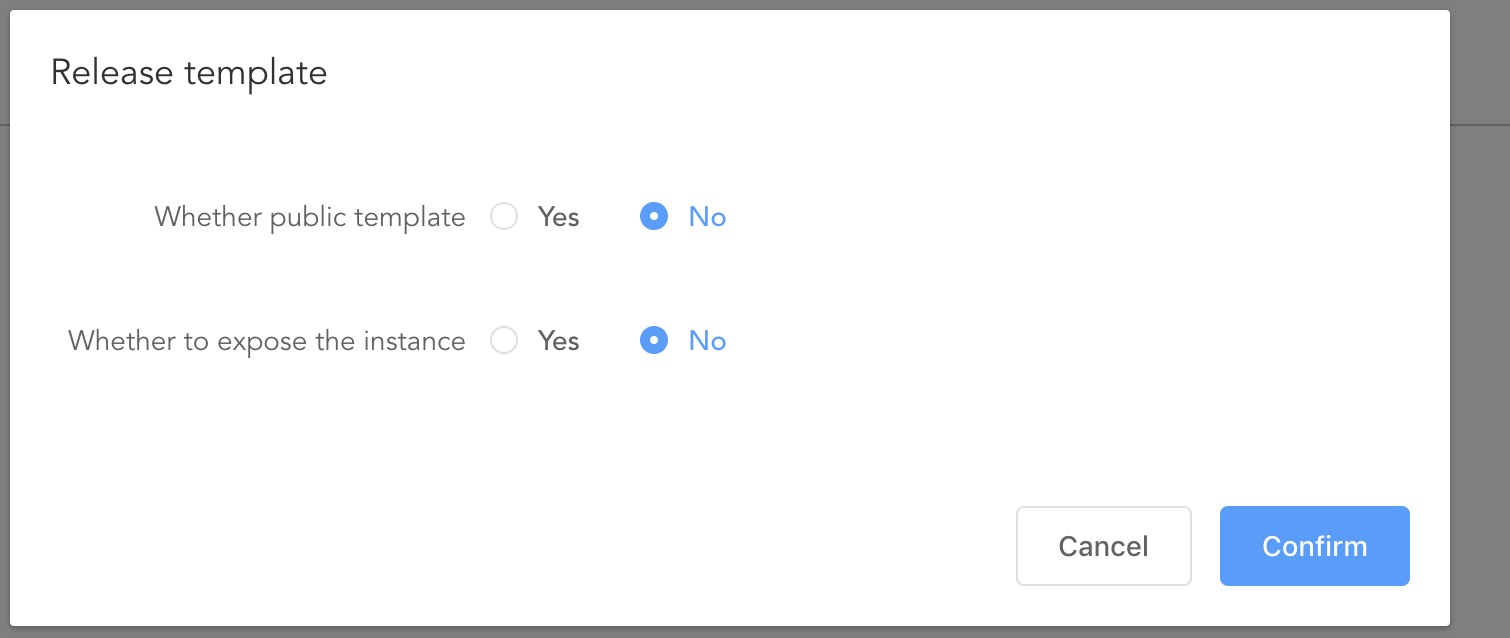 2. Publish the report page
When a template has been published, we can continue to add a report page to the template. After the new report page is configured, we only need to publish the report page. If the report page is not published, the report page will not be visible online.
As shown, click the publish icon to quickly publish the page.

Tips: If you modify the report page, you need to republish the table page to take effect.