Share report
After the report is created, if the report instance is a private instance, the default is only visible to the creator. We can share the private instance with other users through the sharing function.
1. Select a report instance to share
Click Report -> Select the report instance to share -> Click to share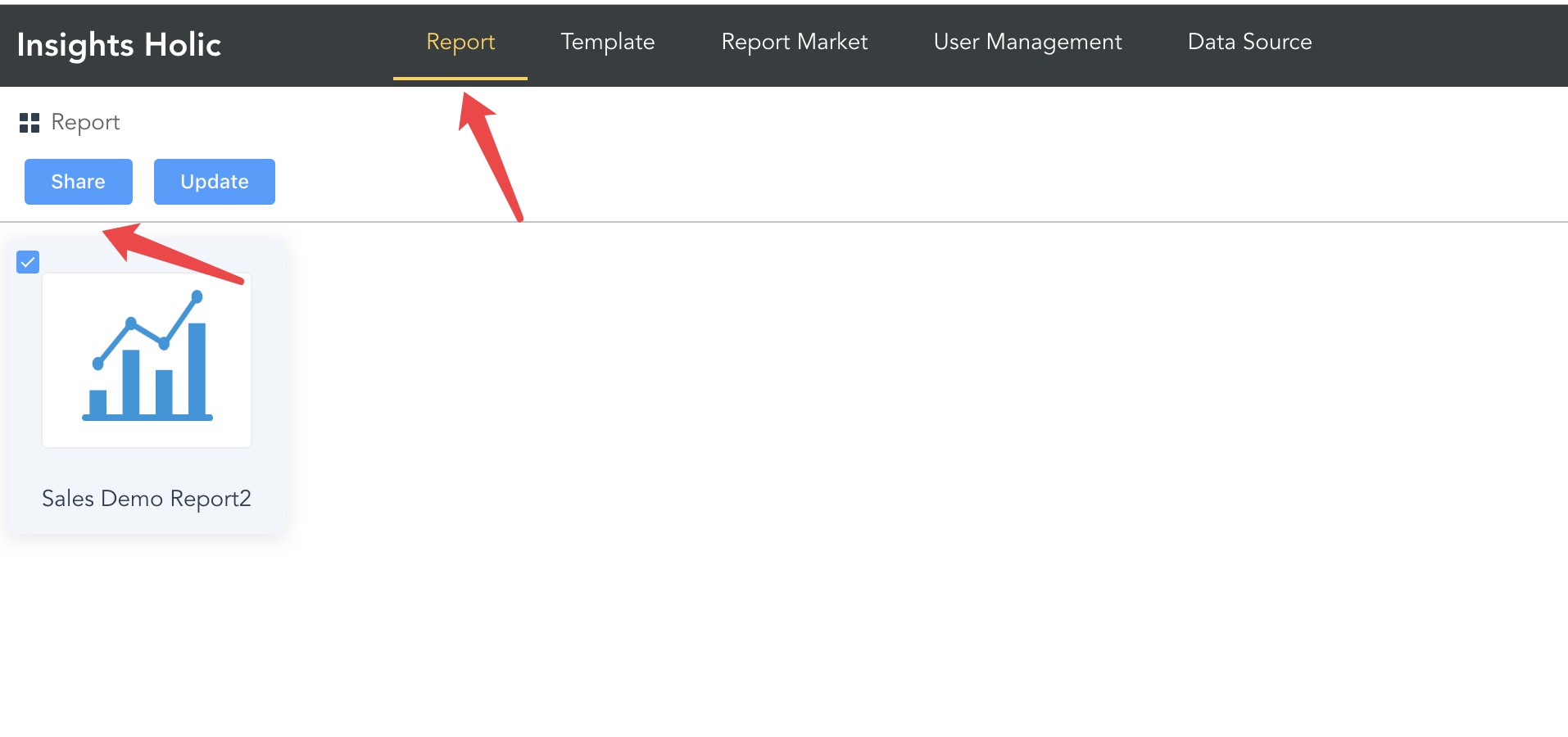 Enter the shared user mailbox, you can enter multiple users, IH will send a notification email to these mailboxes, users can view the shared report after registering the account through the mailbox.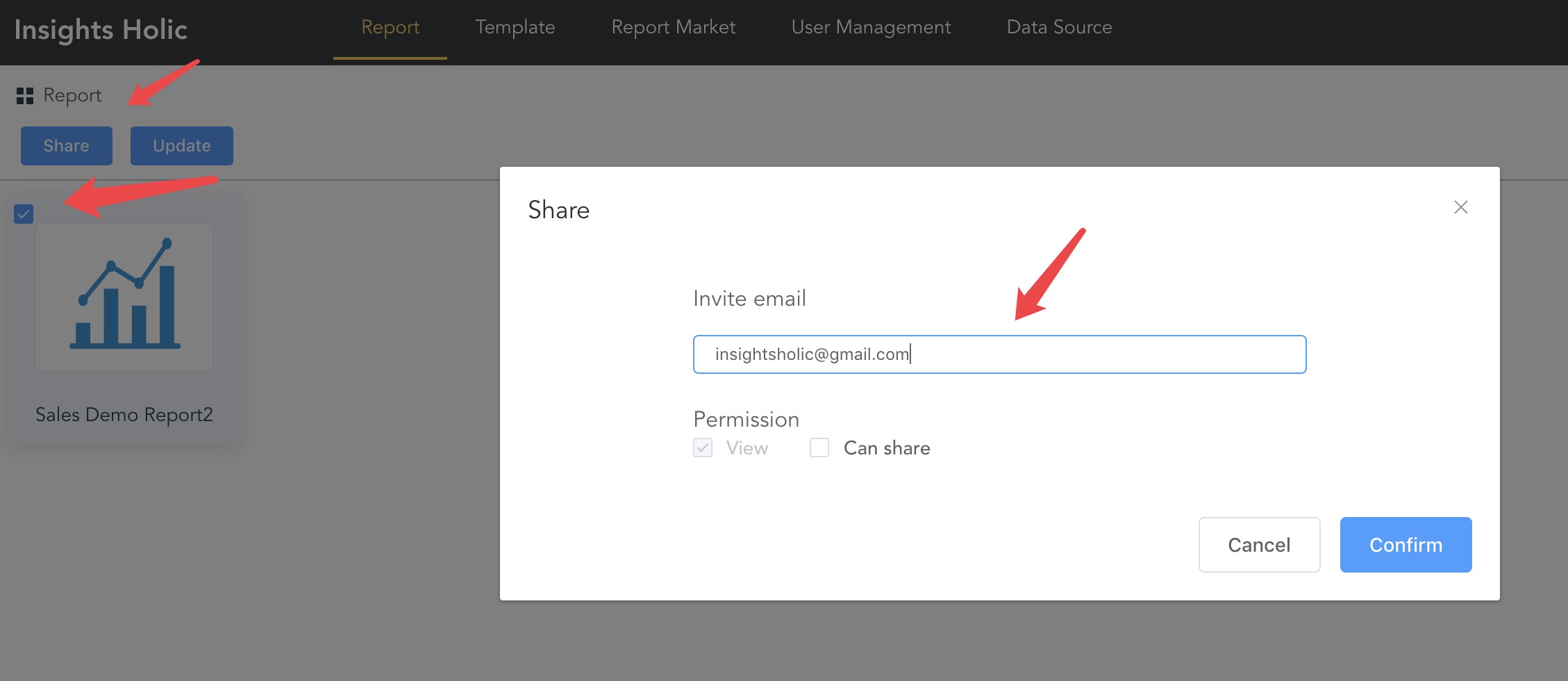 There are two permission options when sharing a report
View: Shared users only have view rights
Shareable: The shared user has permission to view and continue sharing to others